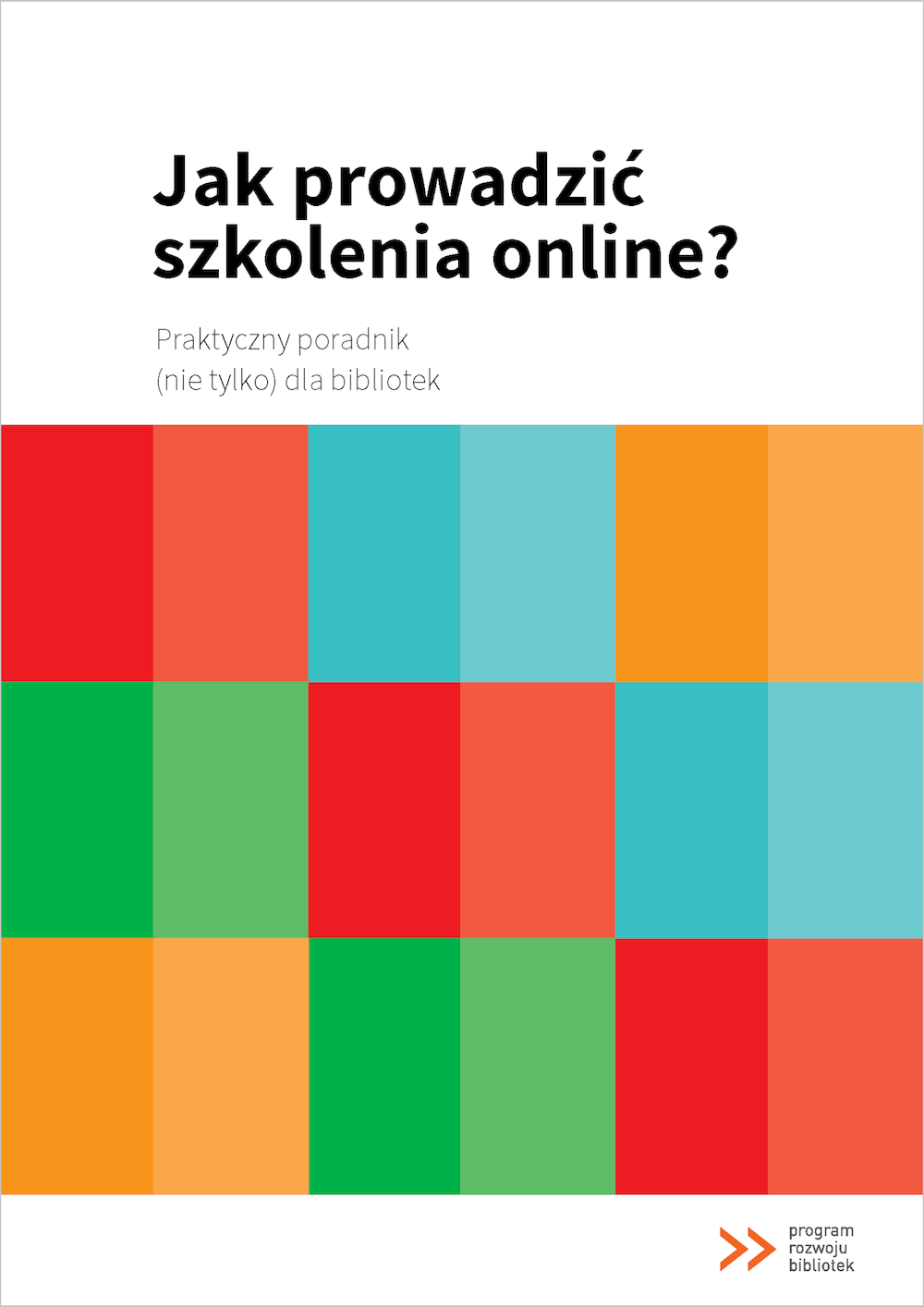 Currently, during the pandemic, librarians, conducting educational activities in their libraries, must be prepared for remote education.
A practical guide has been prepared for them.
The publication was prepared by Piotr Henzler - an experienced trainer and author of the ToT course in the FinLit project in substantive cooperation with librarians and trainers from the LABIB Association, which supports Polish libraries in their educational work.
The publication includes, among others:

- description of selected communication platforms and tools that can be used during on-line training,
- practical tips for those planning on-line training: what to do before the training, what during and what - possibly - after the training,
- a database of tools for conducting training, programs such as "white board" for group work, tools for researching knowledge or needs, applications supporting engagement (e.g. for asking questions, for games),
- useful tips on what, apart from using the application, should happen during the training to make it a truly educational experience.

The publication is available for download at: https://frsi.org.pl/wp-content/uploads/2021/01/Jak_ nazwa_szkolenia_online_poradnik.pdf