Webinars
Webinar 1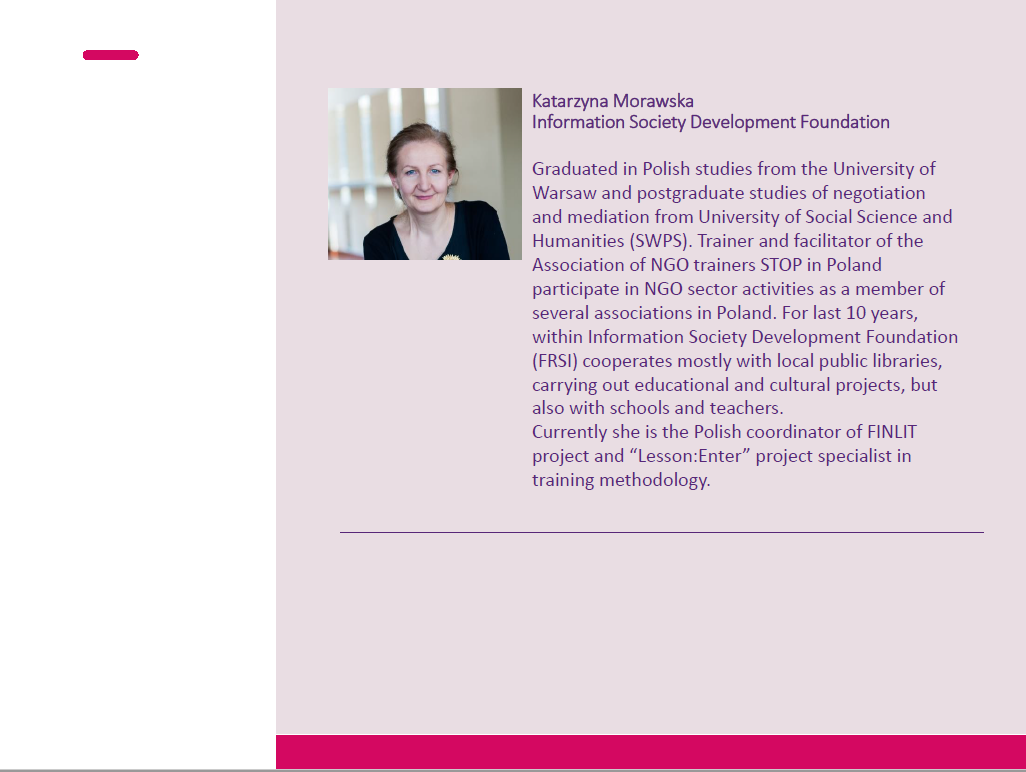 Webinar for key trainers
Title: Financial literacy through public libraries - what can you gain?
When: Jun, 29th 2020

Broadcast for the FINLIT team, in English: 2020-06-29
Expert and Host: Katarzyna Morawska (Poland)
↓ Download webinar 1 presentation



Webinar 2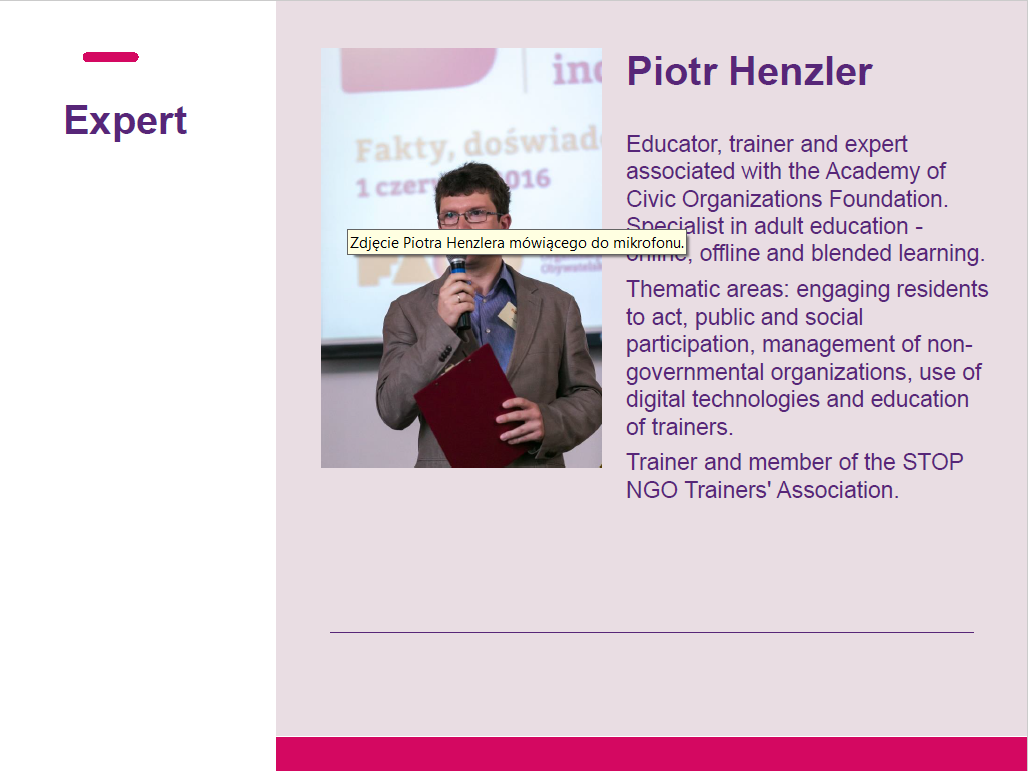 Webinar for key trainers
Title: Financial knowledge at your fingertips. How to ensure an educational success?
When: July, 7th 2020

Broadcast for the FINLIT team, in English: 2020-07-02

Expert and Host: Katarzyna Morawska (Poland)

Expert and Presenter: Piotr Henzler

↓ Download webinar 2 presentation

Webinar 3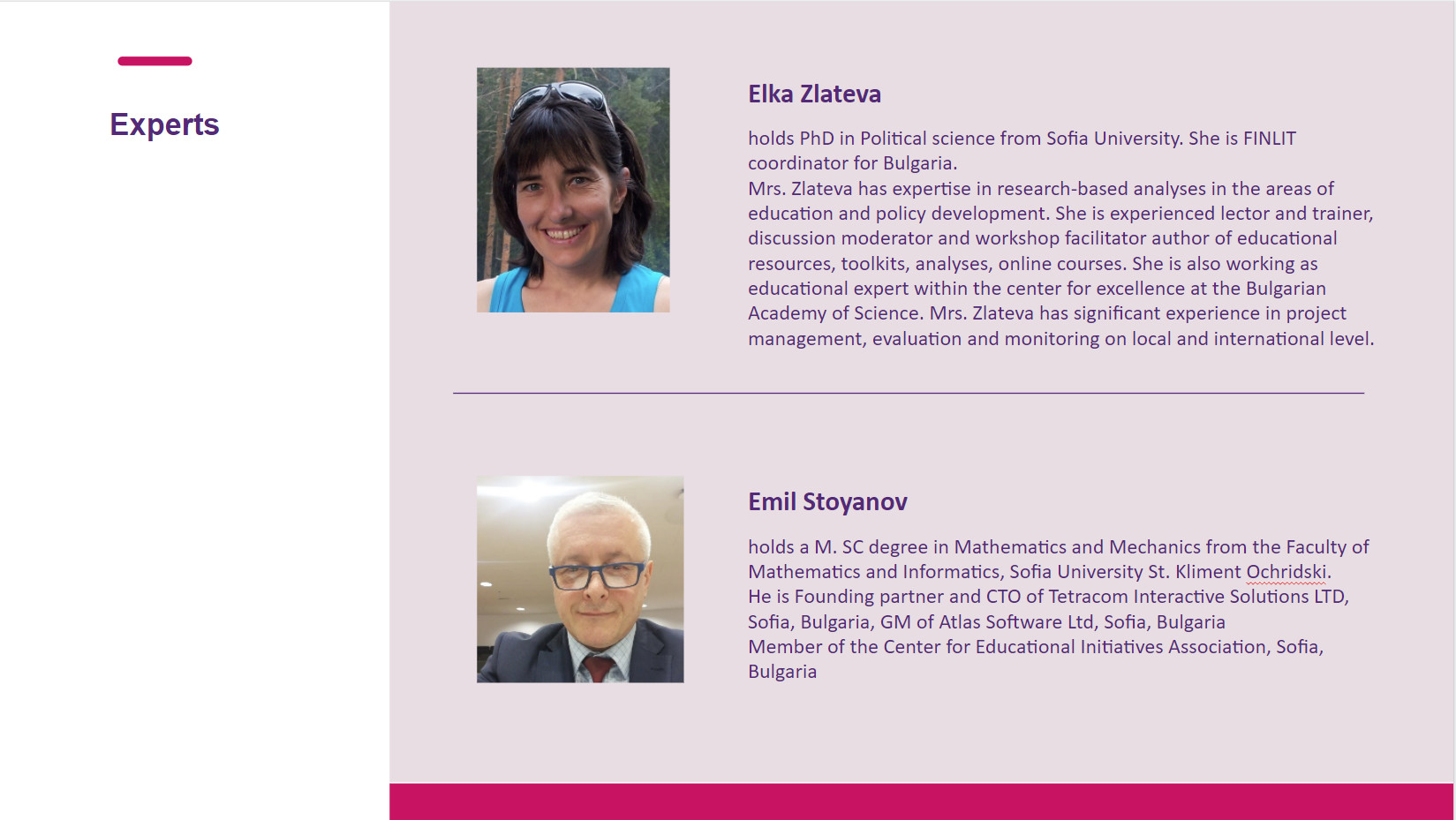 Webinar for key trainers
Title: FINLIT Learning Environment
When: 15 April 2020, 13.00-14.30 CET

Topics:
E-learning overview
FINLIT Website and learning environment
FINLIT platform functionalities

↓ Download webinar 3 presentation



Webinar 4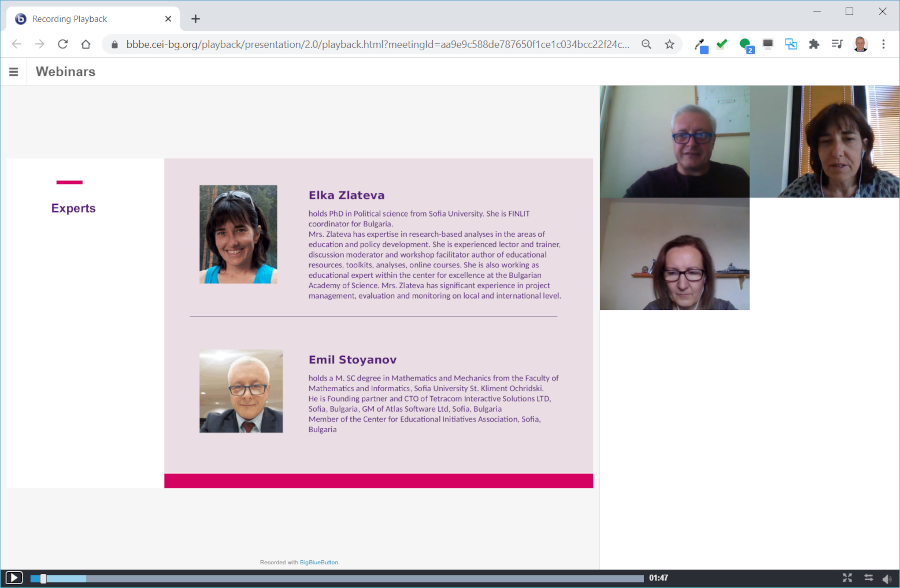 Webinar for key trainers
Title:
FINLIT platform functionalities
When: 13 July 2020, 13.00-14.30 CET

URL: Click here to participate

Topics:
FINLIT Course Structure

Course content
Support forum
Course modules

Assigning trainees to a course
Communicating with trainees
Online training with FINLIT Platform

Creating virtual classroom and scheduling training sessions
Conducting online training session

↓ Download webinar 4 presentation
Last modified: Thursday, 15 April 2021, 1:08 PM