Na obisk v Slovenijo je prišlo 26 udeležencev iz Nizozemske (knjižničarji, direktorji in osebe, ki delajo z ranljivimi ciljnimi skupinami in predstavniki iz nacionalne knjižnice).
Dogodek je bil prvi dan hibriden. Gostje in nekateri referenti so bili v enoti Mestne knjižnice Ljubljana -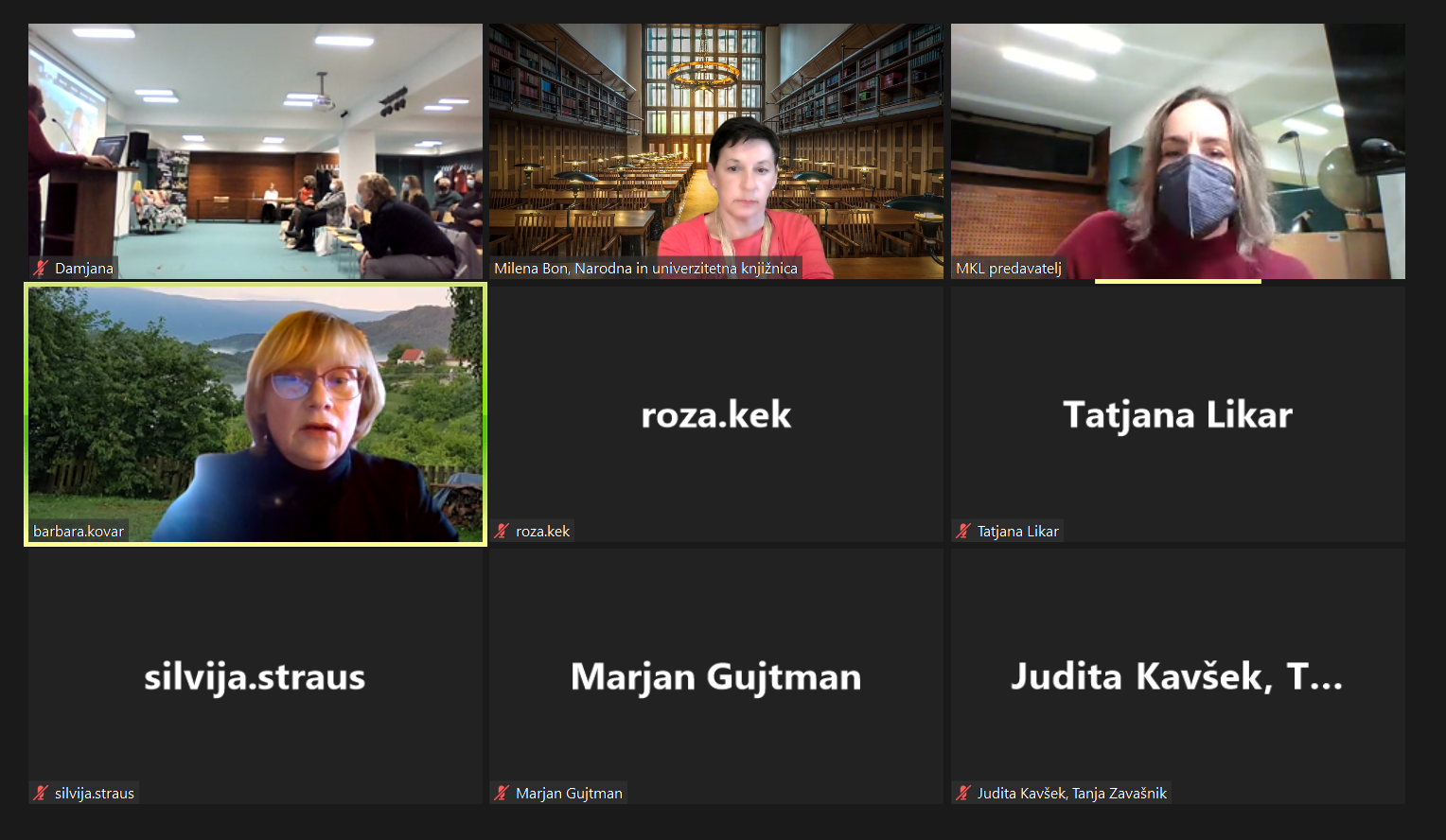 , drugi so predstavitve izvedli v videokonferenčnem sistemu Zoom. Dr. Alenka Kavčič jim je predstavila projekt Finlit: Finančno izobraževanje v splošnih knjižnicah, ki je namenjen ranljivi skupini 55+.
Naslednji dan so obiskali Mestno knjižnico Kranj.
Purpose of the visit: a group of 26 librarians from the Netherlands, comprising general library directors and experts in the field of social inclusion, visit Slovenia. The visit will take place in the framework of the Erasmus+ programme. They want to learn about the programmes that public libraries are implementing on their own or in cooperation with other organisations to increase the social inclusion of vulnerable groups.
Program delivery: first day hybrid (at the Bežigrad Library and Zoom), second day at the Kranj City Library