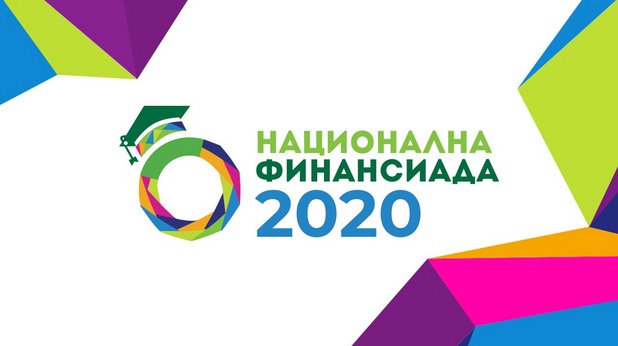 The National Finansiada is an financial education initiative for students and their parents in Bulgaria= It is organized by at DSK Bank in partnership with the Financial Literacy Initiative Foundation.
Teams composed of a child and a parent may participate in the competition. They will need to measure knowledge and strength with other participants by answering personal finance questions related to the finance and personal finance management. The first stage is the online qualification phase, the winning 12 teams will participate in the live final event. Over 400 questions have been developed for competition by the Financial Literacy Initiative Foundation.
Following the successful 2019 edition, DSK Bank is upgrading this year's initiative with the inclusion of another age group of students. This way, younger students will now have the opportunity to participate, as the participants will be divided into two age groups - 14-16 and 17-19. This year the teams will compete for winning not one, but a total of 6 DSK Bank scholarships - 3 in each age group. Those who qualify in the first place will receive educational grants of 3,000 BGN, the second place holders will be awarded scholarships of 1,500 BGN, and the teams in the third place will receive 750 BGN.
The online competitions start from February 20th, and will continue until March 15th. Anyone wishing to participate in National Funding can sign up at www.finansiada.bg. The teams should consist of a parent and a student, who, as soon as they confirm their email address, run a test with 20 questions on financial, banking and economic topics. The ranking of participants is based on the number of correct answers and the time for solving the test. The top 12 teams, 6 of each age category, who have given the maximum number of correct answers in the shortest time, will qualify for the final event at the end of March in Sofia.
The official webpage of the competition is https://finansiada.bg