The FINLIT project coordinator FRSI organised a webinar on inheritence as part of its financial education project called "About finance ... in the library" on December 16, 2019. The topic enjoyed great interest among adult participants of educational meetings held in libraries throughout Poland.
Members of project FINLIT team from Bulgaria, Romania and Slovenia were invited to watch and participate in the webinar in order to learn the functionality of distance educational tool. Similar webinars are also planned as part of the educational program in FINLIT project.
A webinar entitled "Inheritance for the initiated" was conducted by an expert, Mrs. Katarzyna Jaszczuk, the author of inheritance materials as part of the 6th edition of the "About finances ... in the library" project.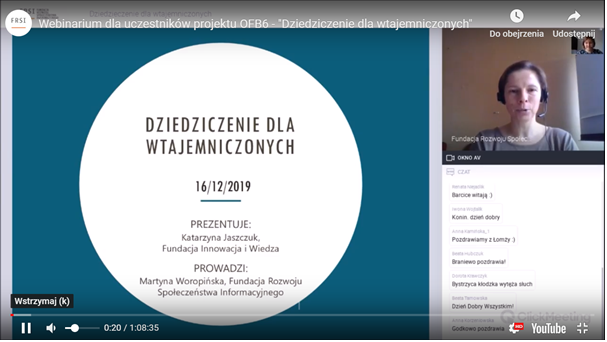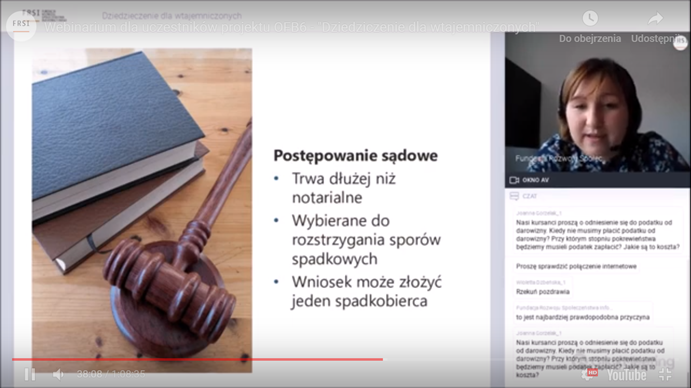 The webinar reccord is available in Polish here: